We are pleased to extend our warmest congratulations to Daniella MacRitchie on her recent appointment as the Chief Operating Officer (COO) of Howland Capital. Daniella has been with the firm since 2007, and her promotion is a testament to her incredible work ethic, dedication, and unwavering commitment to excellence.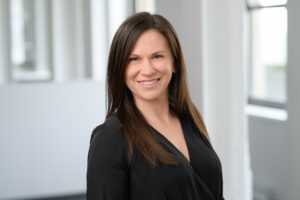 Through years of hard work and perseverance, Daniella has earned the respect and admiration of colleagues and clients alike. Her deep understanding of the business, combined with her effective decision- making skills and outstanding leadership qualities, make her an excellent choice for this role.
As the COO of Howland Capital, Daniella will be responsible for overseeing the day-to-day operations of the company, including employee management, financial reporting, and client service. With Daniella at the helm, we know that the firm will continue to thrive and grow in the years ahead.
Congratulations to Daniella on this well-deserved promotion. We are honored to have her as a member of our team and look forward to seeing all the great things she will accomplish in her new role!